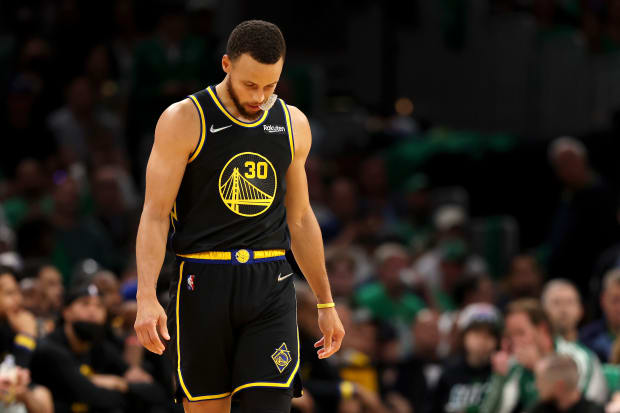 During the fourth quarter of Game 3 between the Celtics and Warriors, Al Horford landed awkwardly on Steph Curry's leg. It was unintentional, but it still left the two-time MVP in serious pain. 
In his postgame press conference, Curry downplayed the injury. 
"I'll be all right," Curry explained. "I got caught underneath Al [Horford]. Obviously there'll be some pain, but I'll be alright. Figure out how it feels tomorrow and get ready for Friday … [It was] the same thing I did against Boston during the regular season, but not as bad."
Less than 24 hours later, Curry provided a clear update on his status for Game 4. 
"I am going to play," Curry told reporters. 
Most of the reports this Thursday indicated that Curry would give it a go in Game 4. Now, we know for a fact that he plans on suiting up for this pivotal showdown. 
Curry was lighting up the Celtics prior to going down with this injury. He had 31 points on 12-of-22 shooting from the field. 
If the Warriors are going to even up the series before they head back to the Bay Area, they'll need Curry to perform at a high level. 
Game 4 will tip off at 9 p.m. ET on Friday.