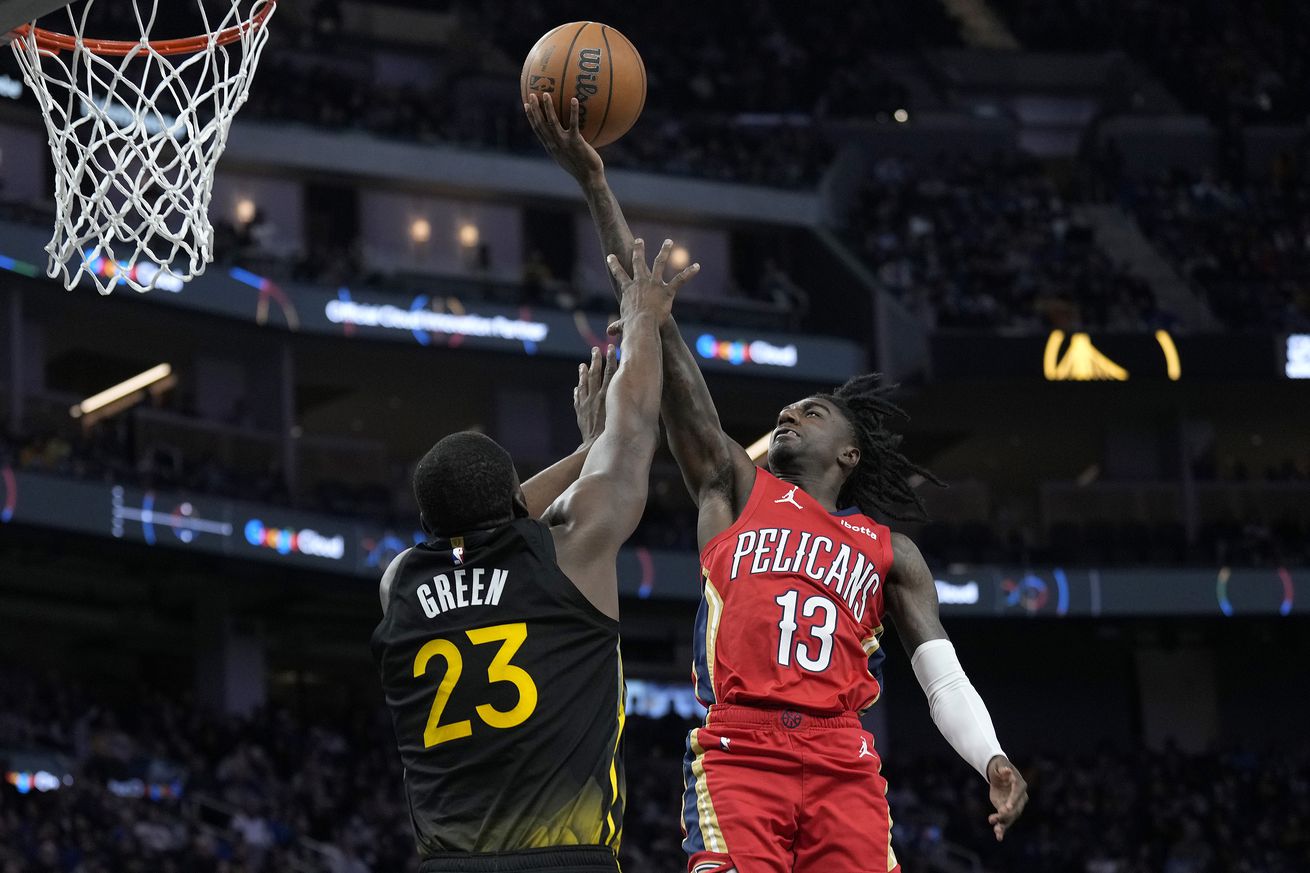 You probably already knew that.
I'm going to say the very obvious: the Golden State Warriors could really use a win tonight when they host the New Orleans Pelicans.
Like … really could use one. Not because we need to see them play well, though that would be nice. Not because it's a great time to test themselves against a good team, though that would also be nice. And not even because we'd like to see them take a step towards finding rhythm, momentum, and chemistry, though that would be pretty darn nice as well.
It's a huge game in the Western Conference standings. With just a handful of games remaining — the Dubs have just six — the NBA's Western Conference is still a total mess in the standings department.
Case in point: yesterday I posted an article updating everyone on the standings and the playoff picture. The Warriors were the sixth seed.
About five hours later, the Dubs — who weren't even playing — had fallen into the play-in tournament, with everything around them looking considerably different.
They have a chance to reverse that. Golden State was leap frogged by the Minnesota Timberwolves, who followed up their impressive road win over the Warriors on Sunday with an equally-impressive road victory over the Sacramento Kings on Monday. They're tied in the standings with the Warriors at 39-37, but the Wolves have the tiebreaker.
With a win tonight, Golden State would jump in front of Minny again, as the Timberwolves have a day off. But with a loss? Well, the Warriors are playing the Pelicans, who just happen to be the team immediately behind them in the standings. With a loss, the Dubs fall to the eighth seed, and in the process lose the tiebreaker to New Orleans. Suddenly the prospects of escaping the play-in tournament and starting the postseason as the fifth or sixth seed would look very grim.
So win, Warriors. It's in everyone's best interest. Except the Pelicans'.