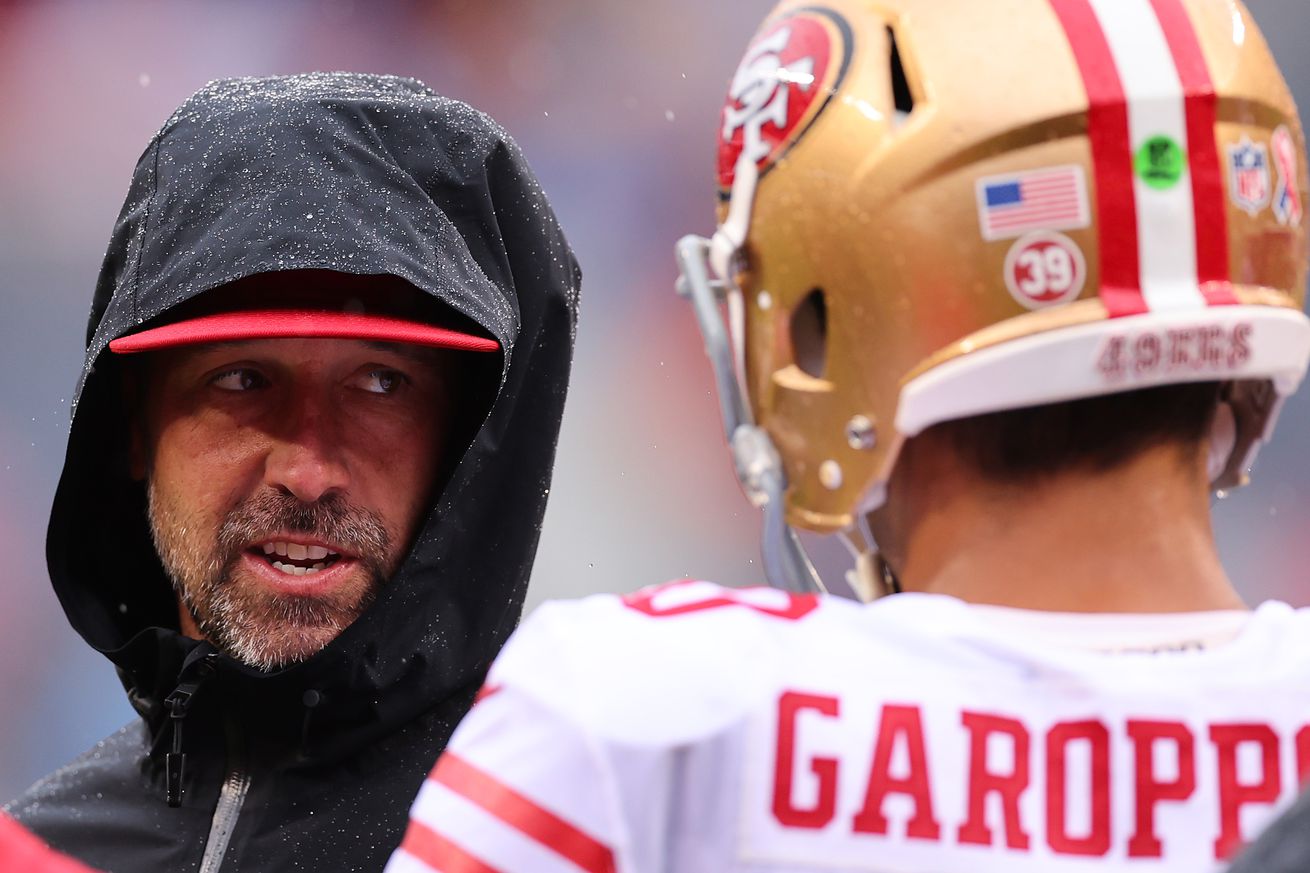 Shanahan pointed to Jimmy's record and what happened with the 49ers when Garoppolo was healthy
49ers head coach Kyle Shanahan spoke about former quarterback Jimmy Garoppolo Tuesday morning, and said his tenure was "extremely successful."
"I think it was extremely successful. When you look at his record, I know he had a hard time staying healthy with us, The one year that he did stay healthy, he took us to the Super Bowl. There were two other years.

The next year that he stayed the most healthy, he took us to the NFC Championship Jimmy played at an extremely high level for us and allowed us to win a lot of games and is a very good quarterback."

When asked if he had conversations with Jimmy since, Shanahan joked, "that would be impossible. You gotta run into Jimmy to have a conversation with. For anybody, not just me."
It's easy to take winning for granted. Look no further than the years in between Jim Harbaugh and Kyle Shanahan. Objectively, Garoppolo was successful. Any quarterback who wins 68 percent of their starts deserves credit.
We can argue until we're blue in the face about how much of that Jimmy deserves, but, as Kyle said, when Garoppolo was healthy, the 49ers made deep playoff runs.
Some are interested to see how Jimmy fares without the 49ers weapons or play-caller, but Josh McDaniels is familiar with Garoppolo's skill set and Davante Adams is arguably the best receiver in the league. Jimmy will be just fine with the Raiders.
I'd be rooting for Garoppolo to stay healthy for comp pick reasons, and to see how he looks for an extended time without Shanahan's assistance as a play-caller.