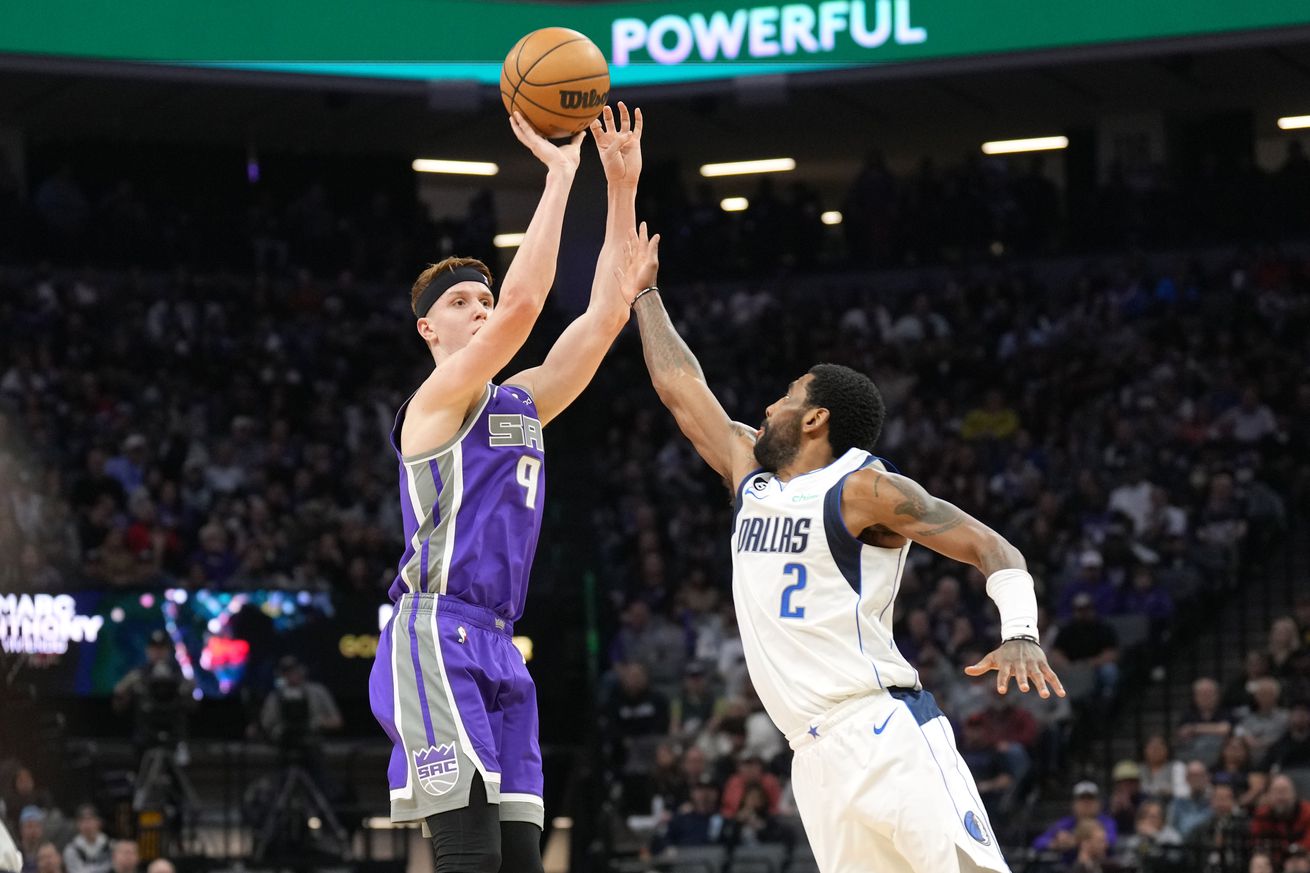 Four players heading to Utah for ASW.
Sacramento Kings guard, Kevin Huerter will mark the fourth player on the Kings' roster that will be heading to Salt Lake City, Utah for All-Star Weekend as the first year King will participate in this year's NBA Three-Point Contest. Huerter has been a sniper from the perimeter this season while averaging 2.6 three-pointers per game on 39 percent shooting.
Sources: NBA 3-Point Contest participants at All-Star Weekend: Boston's Jayson Tatum, Sacramento's Kevin Huerter, Miami's Tyler Herro, Indiana's Tyrese Haliburton and Buddy Hield, Portland's Damian Lillard and Anfernee Simons and Utah's Lauri Markkanen.

— Shams Charania (@ShamsCharania) February 14, 2023
Red Velvits shooting has gotten some huge praise this season, including from All-Star Kevin Durant who on his show "The Boardroom" said, "(Kevin) is shooting like Klay Thompson." Being apart of the Three-Point Contest was something Huerter was campagining for when he was a guest on 'The Lowe Post' podcast.
"I would definitely do it. Hopefully it's something my agent could help out with, hopefully it's something the Kings could help out with, but you heard it here, I would like to do it."
Zach Lowe would go on to ask where Huerter would place his moneyball rack and Huerter says it would be in the final corner. That will be something interesting to watch because it seems most shooters choose a wing or the top of the key for their moneyball rack.
Along with Huerter, the remaining three-point contest participants will be Indiana Pacers guard Tyrese Haliburton, Boston Celtics forward Jayson Tatum, Miami Heat guard Tyler Herro, Portland Trail Blazers backcourt Damian Lillard and Anfronee Simons and Utah Jazz forward Lauri Markkanen.