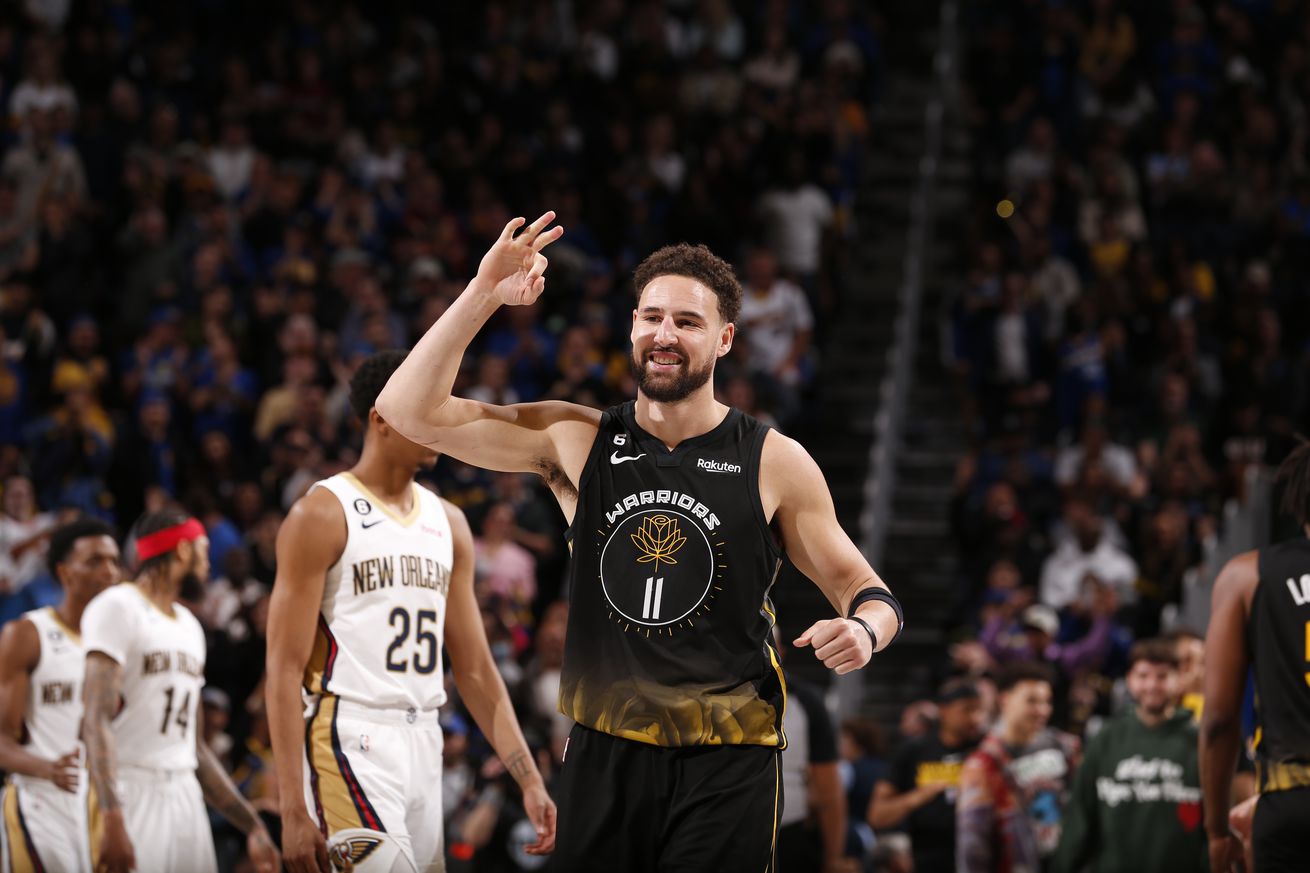 He's STILL breaking records after two major leg injuries.
Klay Thompson is back folks. Yes, the younger Splash Bro who has put on supernova scoring displays that no one else on the planet has ever matched, has returned to form.
To truly fathom what those words mean, let's start with the standard he's set:
Scored an NBA record 37 points in a quarter.
Hit 11 three-pointers in a must win Western Conference Finals in a road Game 6 against MVP's Kevin Durant and Russell Westbrook.
52 points in 27 minutes against the Chicago Bulls, including NBA record 14 three-pointers made.
43 points on four dribbles against the New York Knicks.
Tied the NBA record for most three-pointers in a row with 10.
And then let's recall how all that seemed wiped away when he first tore his ACL while balling out in Game 6 of the 2019 Finals, before tearing his Achilles in his rehab. TWO devastating leg injuries for an All-Star climbing over the back end of 30 could have been real career enders.
Klay Thompson has suffered a season ending Achilles injury, per ESPN.

Brutal.

— Legion Hoops (@LegionHoops) November 19, 2020
Instead, he returned to the Dubs last year and was a major key in winning an NBA championship. This season? He's getting even BETTER.
It's not "normal" to return to the elite level of the NBA coming off 2 back to back career altering injuries over the age of 30. Although Klay has returned, the adaptations to training will likely continue. The impact of those injuries don't instantaneously go away. #Dubnation https://t.co/54NVddn9d7

— Dr. Nirav Pandya, M.D. (@DrNiravPandya) October 26, 2022
Klay Thompson has his 3rd career half with 30 points and 8 3-pointers, tying Damian Lillard for the most by any player over the last 25 seasons. pic.twitter.com/jvHCGmR5tv

— ESPN Stats & Info (@ESPNStatsInfo) March 14, 2023
This season Mr. Thompson is averaging 21.6 pointers per game on 40% shooting from beyond the arc. He's also played 65 games despite Golden State cautiously protecting him from back-to-back games.
65 games is more games played than: Luka Doncic (62), Damian LIllard (58), Paul George (56), and James Harden (54). AND THEY SAY AVAILABILITY IS THE BEST ABILITY!
Oh, by the way, he's also leading the NBA in made three-pointers at 278, a single season career high…with 5 games to go!
And they thought you were done Klay….smh.