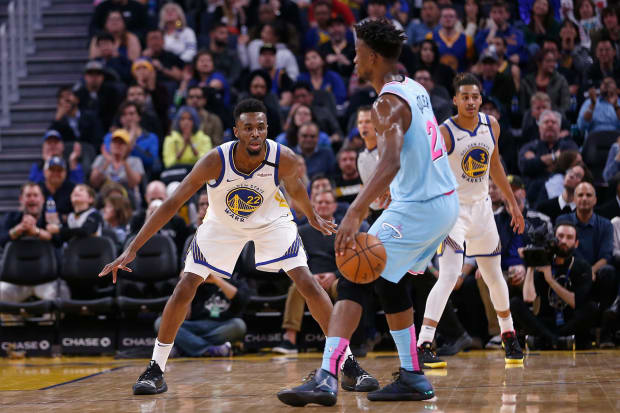 Warriors forward Andrew Wiggins' 2021-2022 season went about as well it could've… All-Star starter, NBA champion, historic poster…
So when Wiggins was asked about the possibility of an extension, the former No. 1 pick made it clear. Saying, "I would love to stay here."
"Being here, it's just top notch… the way they treat the players, the way they treat your family … we're all one big family," he said. "A lot of places might say that. But here, their actions show it. So, I would love to stay here."
Fans reacted to Andrew Wiggins' comments on his NBA future.
"And we would love to have u!" a Warriors fan replied.
"PAY THIS MAN," another said in all-caps.
"He won't go anywhere."
"You cant leave us Wiggs, we love you like you're our homegrown talent," a Dubs fan tweeted.
"Yes indeed bruh wld luv for you to stay and continue to elevate."
Golden State fans are loving the idea of Andrew Wiggins staying in a Warriors uniform. And why wouldn't they after this Finals run?