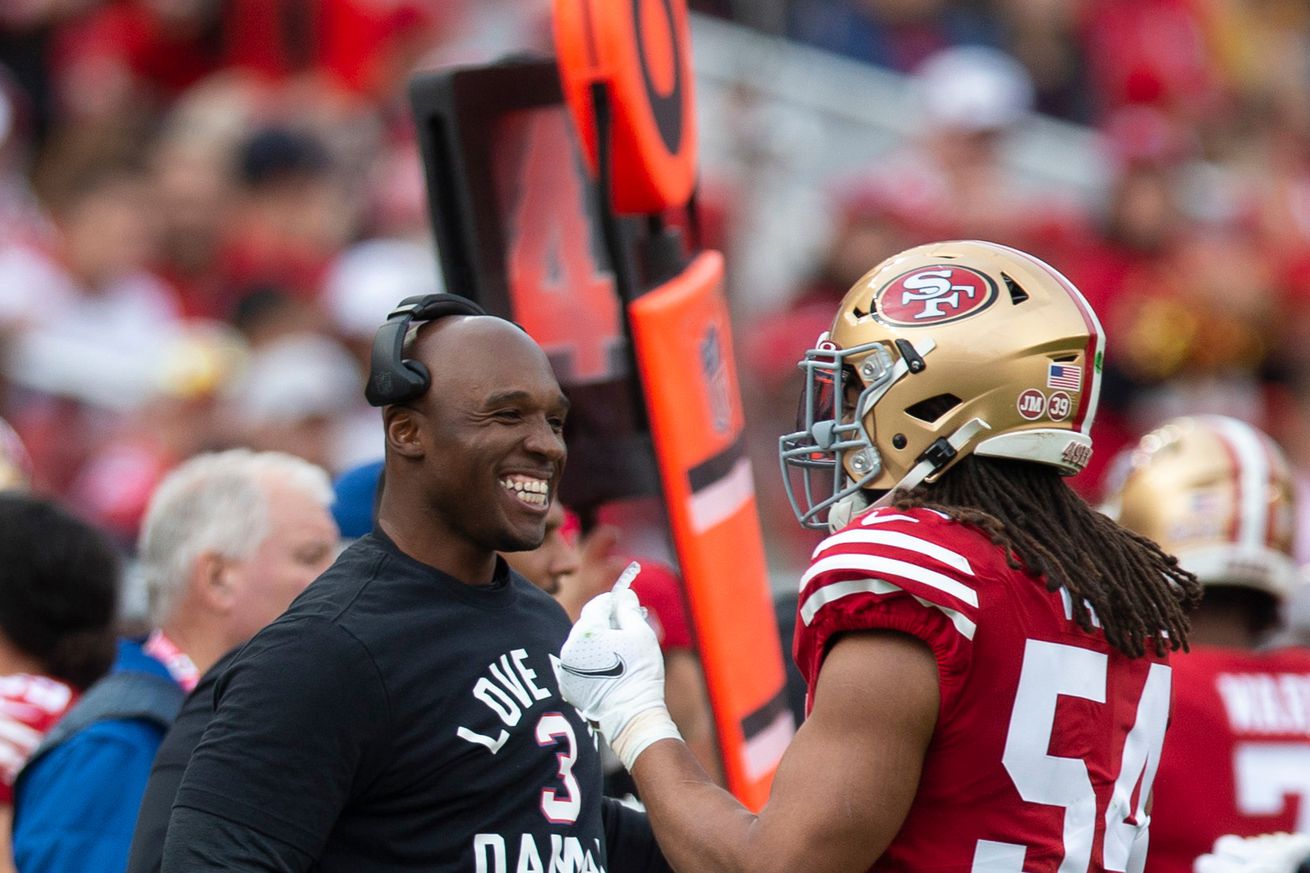 Adam Schefter reported after the game that the Texans plan to pursue Ryans
ESPN's Adam Schefter wasted little to no time after the conclusion of the NFC Championship to state the Houston Texans plan to pursue 49ers defensive coordinator DeMeco Ryans and make them their next head coach.
All-Pro linebacker Fred Warner said it "hit hard" to see Ryans after the game, as he knew it was Ryans' "last one" coaching the 49ers:
"I hadn't thought about it up to this point because you think you'll win it all. Seeing him emotional, the first time it hit me that this was the last one with him. I owe everything to him. He's the reason I'm here today. He's fully deserving to be a head coach."
The tone in the locker room was somber for a team that expected to come away victorious against the Eagles. Now, it feels inevitable the 49ers will lose yet another valuable member of its coaching staff.
Losing DeMeco may prove to be the most costly loss yet. San Francisco has a host of undrafted free agents that could follow Ryans to Houston, if that's where he ends up. Key defenders such as Jimmie Ward, Samson Ebukam, Emmanuel Moseley, Azeez Al-Shaair, and Tashaun Gipson are all unrestricted free agents.
It would be a surprise if the Ryans didn't take any coaches with him, which would force another year when Kyle Shanahan has to replace multiple coaches. It's impossible for us to know who Ryans is targeting, but losing a coach like Kris Kocurek — who may finally want to be a defensive coordinator, would be a bummer.